When the time comes for plumbing work in your home or business, it pays to trust a professional. Ace Plumbing Heating & Supply Co., LLC is here to help you complete your plumbing project to the highest standards of excellence.
As a full-service plumbing contractor in McPherson, KS, there's nothing we can't do that involves your home or business' water systems. What's more, our decades of expertise ensure we're always approach a job properly, giving you the best outcome for complete peace of mind. Whether you're dealing with a slow leak or major flooding, trust us to set things right for you.
Inspections: If you've got a leak you can't see or a blockage deep within your plumbing, we can help! We offer inspections for all of your plumbing—inside and out—to ensure it's always in its best condition. We can also make recommendations about any upgrades or repairs that might be fitting for your home or business.
Repairs: From the smallest leak to the biggest plumbing catastrophe, we work swiftly and thoroughly to repair your plumbing when things go awry. Don't waste any time in calling us if you've got a plumbing issue on your hand and we'll send someone equipped with the parts and expertise to set things right.
Emergencies: Our expert plumbers are available 24-hours a day, 7 days a week to provide you with emergency plumbing help. Don't waste precious time waiting for another company—call us for a rapid response!
Renovations and Remodels
Don't forget to call an experienced plumber in McPherson, KS before taking on a kitchen or bathroom remodel! We work with you to ensure the plumbing in these rooms aligns with your vision for a revamped space.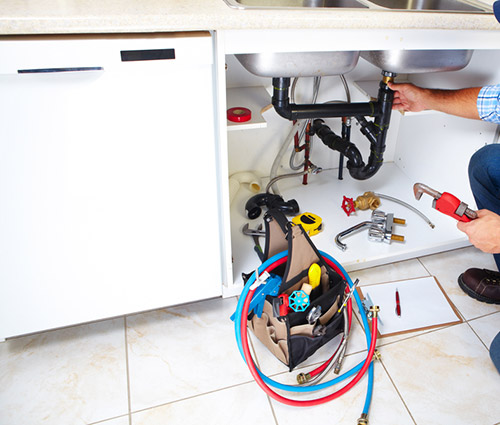 Our renovation and remodeling services are truly encompassing. Let us handle your dishwasher installation, drain and sewer cleaning, garbage disposal installation, gas piping testing and inspection, water softeners and filters, tank-less water heaters and sump pumps! Moreover, we specialize in backflow testing and prevention, well pumps and pressure tanks!
To see why we're the most trusted plumber in McPherson, KS, give us a call the next time you're dealing with a plumbing issue or project. We can be reached at 620-241-1740 for more information about our capabilities or for a free estimate on service.