Electrical systems are nothing to mess around with. When there's a problem with your home or business' electrical, make sure you're calling a qualified, experienced electrician in McPherson, KS to resolve it quickly and wholly.
Ace Plumbing Heating & Supply Co., LLC is here to make sure your building's electrical system is always up to code, functioning safely and effectively each day. We deliver a full range of services ranging from new installations to inspections, repairs to rewiring and beyond. Our familiarity with electrical code and tenured track record of success and safety make us the local go-to electricians, no matter the job.
Inspections: Dealing with old, unreliable electrical wiring? Experiencing electrical issues that you can't get to the bottom of? Call us in for an inspection! We'll survey your entire system to make sure it's up to code and that there aren't any problems lurking out of sight.
Installations: We're on-hand to install any new fixtures or lighting you might need in your home or business. We'll send an electrical contractor in McPherson, KS who'll get the job done quickly, effortlessly and for a price you'll be happy to pay for quality work.
Repairs: From shorts to double-tapped breakers, reverse polarity outlets to blown fuses, we're the experts to call when you need electrical repairs. We'll fix the problem to get your system back into working order, then fix whatever caused the issue to begin with!
Re-wiring: Rewiring jobs need expert oversight. We're on hand to complete rewiring jobs to the fullest, so you have a foundation of electrical stability for all things to come. Consult with us about the size of your job today.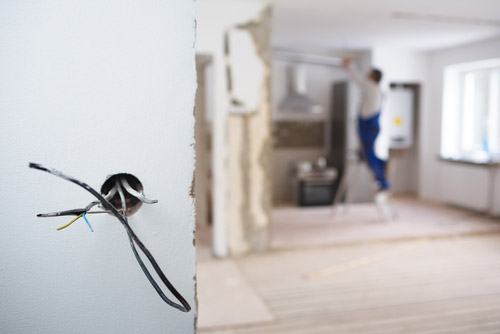 As a fully licensed, bonded and insured service provider, you can have total peace of mind in choosing us for your electrical needs. And, coupled with the safe and thorough approach we take to all electrical work, we're certain you'll see the value in choosing us for your next electrical job.
For more information about our capabilities or to inquire about a free estimate on the work you need done, please call us today at 620-241-1740.