The key to comfort and air quality in any home or business is a fully-functioning HVAC system. From the AC unit to the furnace, ventilation to the ductwork, everything must be installed, serviced and maintained to a high degree of excellence.
Ace Plumbing Heating & Supply Co., LLC is here to deliver the HVAC services your building demands to produce forced air of the best quality. As the premier heating and air contractor in McPherson, KS, we make it our mission to approach every building's system with fresh eyes, applying our wide breadth of expertise to deliver unparalleled service.
Installations: Replacing an old, outdated AC unit or furnace with something more modern and efficient? We can help! Our team can quickly retrofit your old unit with a new, more reliable option. Or, if you're working on a brand-new construction project, trust our team to install the right unit from the get-go.
Maintenance: We maintain your HVAC system to the fullest in any capacity, to ensure reliable forced air of the highest quality. This means everything from filter changes to lubrication, part replacements to diagnostics and testing, and beyond. We aim to be your single source for complete HVAC maintenance.
Repairs: When you need heating and air conditioning repair in McPherson, KS to restore the function of your forced air system, call us for help. We respond quickly and come equipped to set things right once again. We have access to a wide range of parts and components, and are backed with years of professional experience when it comes to properly delivering restorative solutions.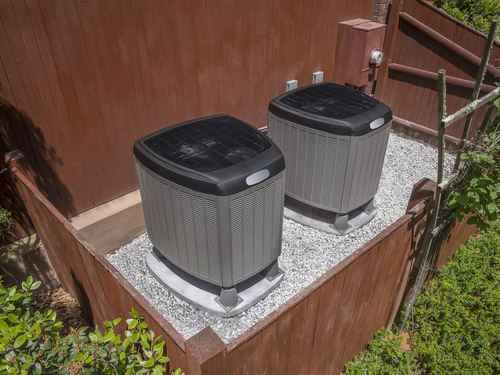 We also provide additional services to keep your system in its best shape, including seasonal startup/shutdown services, efficiency testing and more.
Brands We Service
Our team takes pride in being able to work with a wide range of HVAC fixtures and installations, from a broad range of manufacturers. Some of the names we're intimately familiar with include:
ArcoAire (dealer)
Heil (dealer)
For more information about our HVAC capabilities for homes and businesses, please contact us today by calling 620-241-1740.